Flange yoke
We are  drive shaft parts manufacturer in China with wide range,including flange yoke. there are about 100 types flanges suits for all sort of small, middle and heavy trucks, and industrial use.
New types for development is welcome.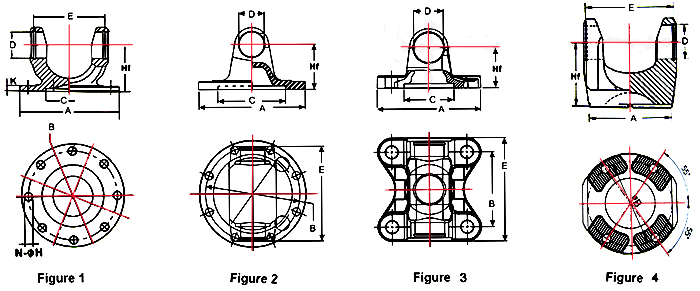 Feng De flange yoke products range
---
 

1,Flange yoke for small transmission and cardan shaft

including:

Wide categlory of  transmission shaft  flange yokes, for Mini car, Pick-up, light trucks etc.

Small industry cardan shaft flange yokes,with round DIN flanges, SAE round and square flanges, X-serration flanges, specail flanges.

The types including 287.10/20, 687.15/20, 587.10, 1000/1100/1300 sereis etc.
---
2, Flange yoke for GWB 587 & 687 series

including:

The heavy transmissilon shaft for middle and heavy trucks , from 9Tons to 40 Tons for Benz, Volvo , Scania, Iveco  and Chinese truck brand tube yokes.

Suits, GWB 587.20/30/35/42/48/50 and 687/35/45/55, 385/389/ GE series etc.
---
3, Flange yoke for Dana spicer American series.

including, American market spicer series 1120, 1140, 1210, 1300, 1310, 1350, 1410, 1480, 1550, 1610, 1710, 1810, etc.
---
 X serration flange yokes

 
---
 Normal  flange yokes types

 
---